Here is a Growing List of Quantum SEO Solutions Clients in Brisbane, Melbourne and Sydney: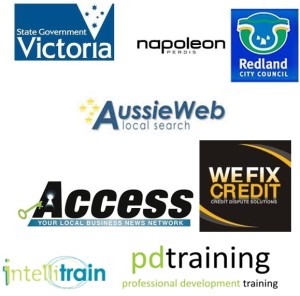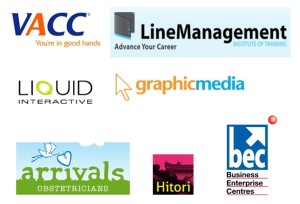 Check out my latest video – How a client made $3200 within 6 days of "mobilizing" their website:
Testimonial –

"Quantum SEO Solutions has delivered dramatic improvements in traffic to my website in a very competitive industry!

I had used an alternative provider for a full 12 month contract with limited success and after only 2 months with Quantum SEO solutions I have seen traffic to my site increase by over 2000 people per month – an increase of about 30%.

I am most impressed because we are not talking growth of 100% from 50 to 100 people for a new website – we are talking growth from 5000 to 7000 people per month for a large mature well optimised website.

Excellent results – I highly recommend Quantum SEO Solutions!"

Paul Findlay

Director – www.pdtraining.com.au
Results – 2 x Primary Keywords on Page One Google in 5 Days
Results – First Page of Google for Their Three Primary Keywords Within 5 Days
Results:

Reduced Cost of Pay-per-Click Campaigns by 25%

Improved Click Through Rates by Over 50%

Improved Sales Conversions Within 21 Days
Results:

Improved Google Searches by 1500% in 7 Days

Improved Sales Conversions

First Page of Google for Two Primary Keywords Within 8 Days

Increased Online Book Sales by 100%!
"I engaged Curtis to assist me with the promotion of my web sites with the aim of improving traffic and streamlining my e-commerce processes.

I find his ideas and input has greatly improved traffic through my web site and his refreshing ideas will save me a lot of time managing my business."

"…my book sales have doubled since we made the changes Curtis suggested!"


Paul E. Harris, Director  Eastwood Harris Pty Ltd
Results:

SEO Changes Implemented Oct 13th

Two Primary Keywords on Google Page One Within 5 days
Results – First Page, First rank in Google in 6 Days for Primary Keyword

"We engaged Quantum SEO Solutions to improve organic listings for our primary keywords in Google search.

We were surprised that within less than two weeks, we were on page one for over 60% of these keywords, and in some instances we had more than one listing on the first page!

I would highly recommend Quantum SEO Solutions to any business who is serious about improving their rankings in Google search."

Craig Chandler, General Manager, Line Management Institute
Results:

4 Primary Keywords on Page One of Google in 15 Days
Results: Conducted a private SEO training workshop with the ladies who look after the global web presence for this global cosmetics company based in Sydney, Australia.  They have invited me back for an advanced session…
Results – Ranked on the First Page of Google in Less Than 4 Days!